COMPASS 2021 run
SIDIS on transversely polarised deuterons
Introduction
The run is aimed at semi-inclusive deep-inelastic scattering (SIDIS) of muons off transversely polarised 6LiD target, as described in our proposal or in this talk. The experiment is located in the Experimental Hall North 2 (EHN2), building 888, on the Prévessin site of CERN.
News
News onder than 90 days are hidden (show all the news).
Run schedule
| | | |
| --- | --- | --- |
| 31. 5. | Dry run | Set up and test detector front-ends. |
| 28. 6. | Commissioning | First beams for NA commissioning. |
| 12. 7. | Beam to NA for physics. | Spectrometer commissioning with beam. |
| 6. 9. | Physics data taking starts | (originally 1. 8.) |
| 6. 10. | End of the run | |
Important contacts
Calling from outside CERN:
Landline numbers (7....) or CERNphone (6....): dial +41 22 76 plus all five digits.
Mobile numbers (16....): dial +41 75 411 plus last four digits.
The data are taken from the CMAD2012 MySQL database on pccodb00 and can be updated there.
Showing active roles on 06. 10. 2021
Show the whole run.
Show from now to the end of the run.
Useful links
COMPASS experiment
Accelerators
CERN in COVID times

COVID self-testing on site

: recommended every week, easy, free of charge, rapid and reliable. No certificate is issued, but you are protecting your co-workers... Info, sign up.

If you have COVID symptoms, do not come on site.

Contact the Medical Service at +41 22 766 7777 to arrange for an RT-PCR test at the Proxilis laboratory in Meyrin.

If you are coming from a high-risk zone

(as defined by either France or Switzerland), you have to fill this form and contact the technical coordinator or spokesperson (in advance!)
Otherwise, no special procedure is currently needed to enter the site (you just need to do the online COVID training).
All people on site

have to carry a Proximeter

(online training, collect it, more info).
CERN Hostel in Saint Genis can be booked as usually (web booking). There is a special quarantine floor.
CERN Hostel in Meyrin can be booked filling a form (fill the technical coordinator or spokesperson as the guarantor). People in quarantine cannot stay in Meyrin.
All restaurants and cafeterias remain closed at weekends and have limited opening hours on workdays.
Vaccination certificates issued outside the EU can be converted into the French health pass.
Experimental setup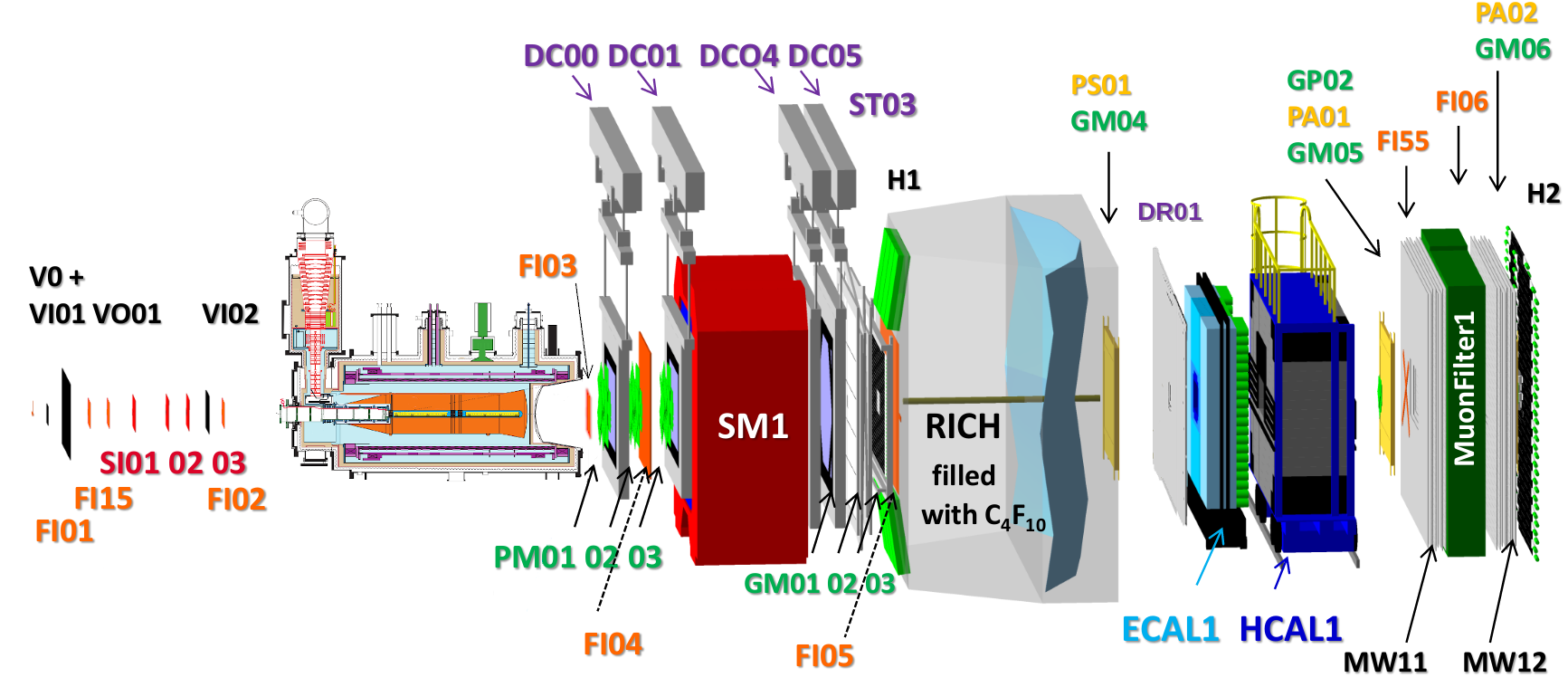 COMPASS setup, upstream half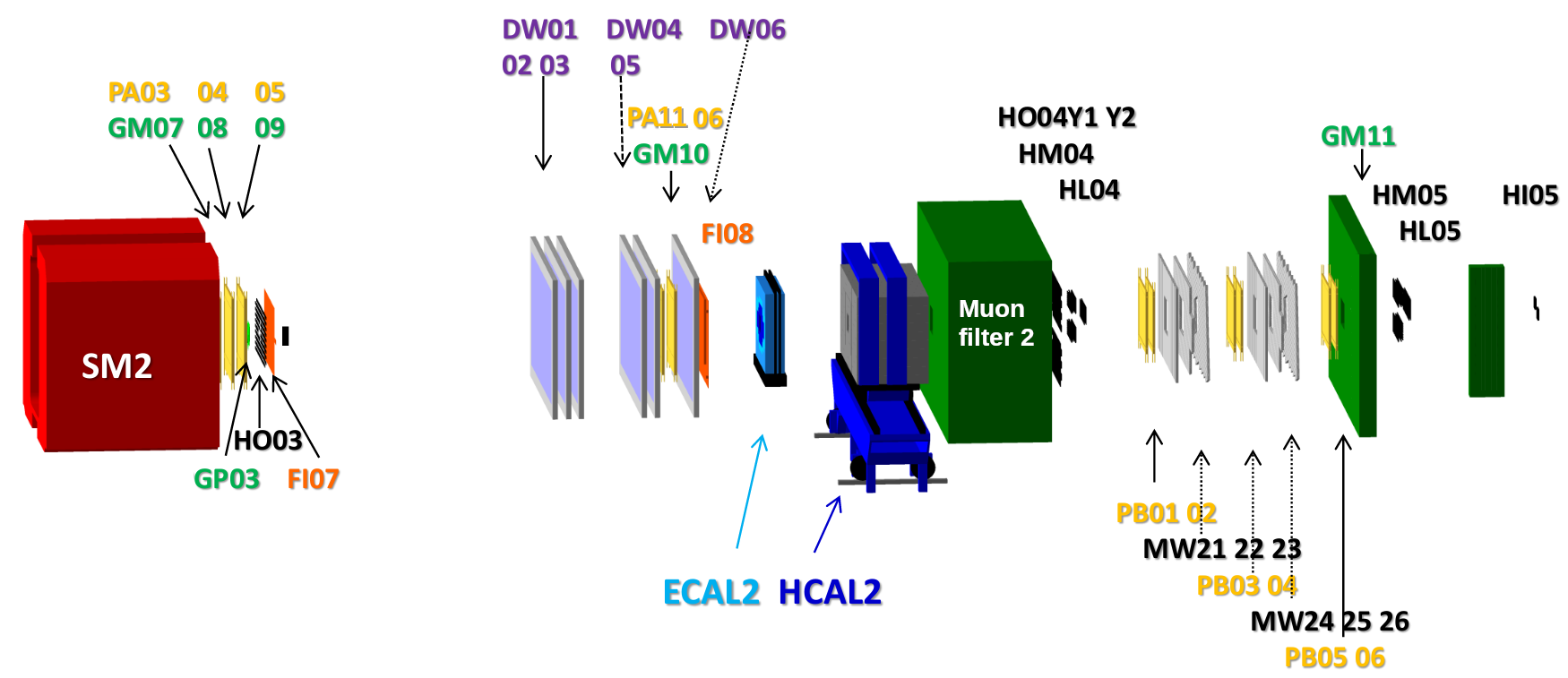 COMPASS setup, downstream half
The experimental setup consists of a beam telescope, solid-state transversely 6LiD target and a two-stage magnetic spectrometer. The spectrometer has wide angular coverage and robust tracking. Particle identification is ensured by muon filters and a RICH detector. It contains also electromagnetic and hadronic calorimeters.